I have been revisiting Max Ernst's work, specifically his frottage, grattage and coulage techniques that prioritised automatism. Using his grattage (scraping) technique, Ernst covered his canvases completely with pattern and then interpreted the images that emerged, thus allowing texture to suggest composition in a spontaneous fashion. In The Forest the artist probably placed the canvas over a rough surface (perhaps wood), scraped oil paint over the canvas, and then rubbed, scraped, and overpainted the area of the trees.
The subject of a dense forest appears often in Ernst's work of the late twenties and early thirties. These canvases, of which The Quiet Forest, 1927, is another example, generally contain a wall of trees, a solar disk, and an apparition of a bird hovering amid the foliage.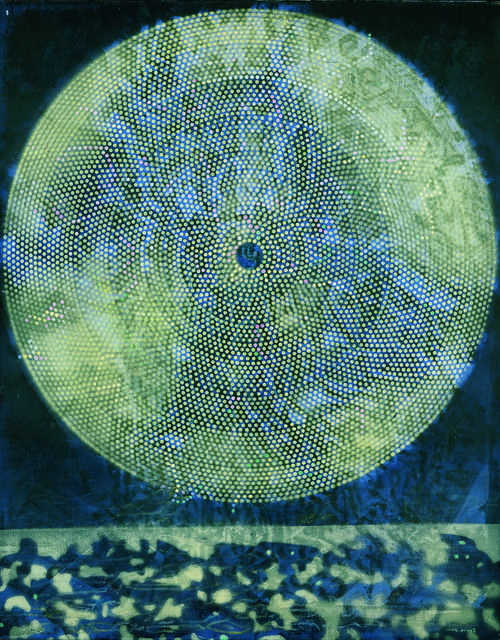 Working on the back of a tile, building up texture, using scraffitio technique to scrape layers of paint about. I never know what the composition is going to be. It goes through many transformations and sometimes will not reach a resting point and I must begin again after hours of work.